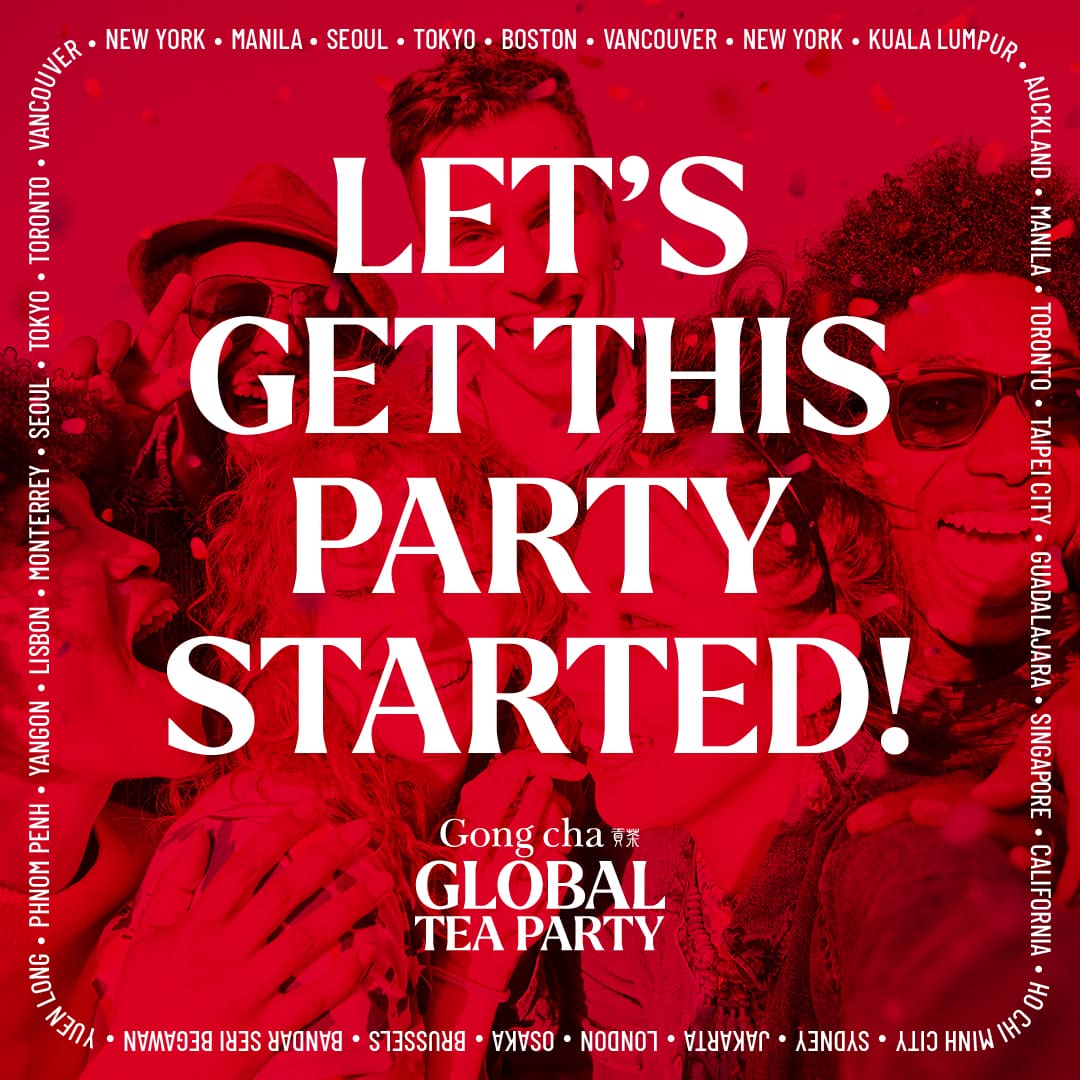 Gong cha Global Tea Party – 2000 stores worldwide!
28 August 2023
To celebrate the opening of our 2000th store worldwide, Gong cha will be hosting a first-of-its-kind Global Tea Party. 
From 2PM onwards, come to Gong cha and get a Pearl Milk Tea & we will "gift" one (Regular size Only) to you for a friend!
As an extra incentive to celebrate, with each drink purchased, you will also receive one of our Limited Edition Gong cha Aluminium Cups!