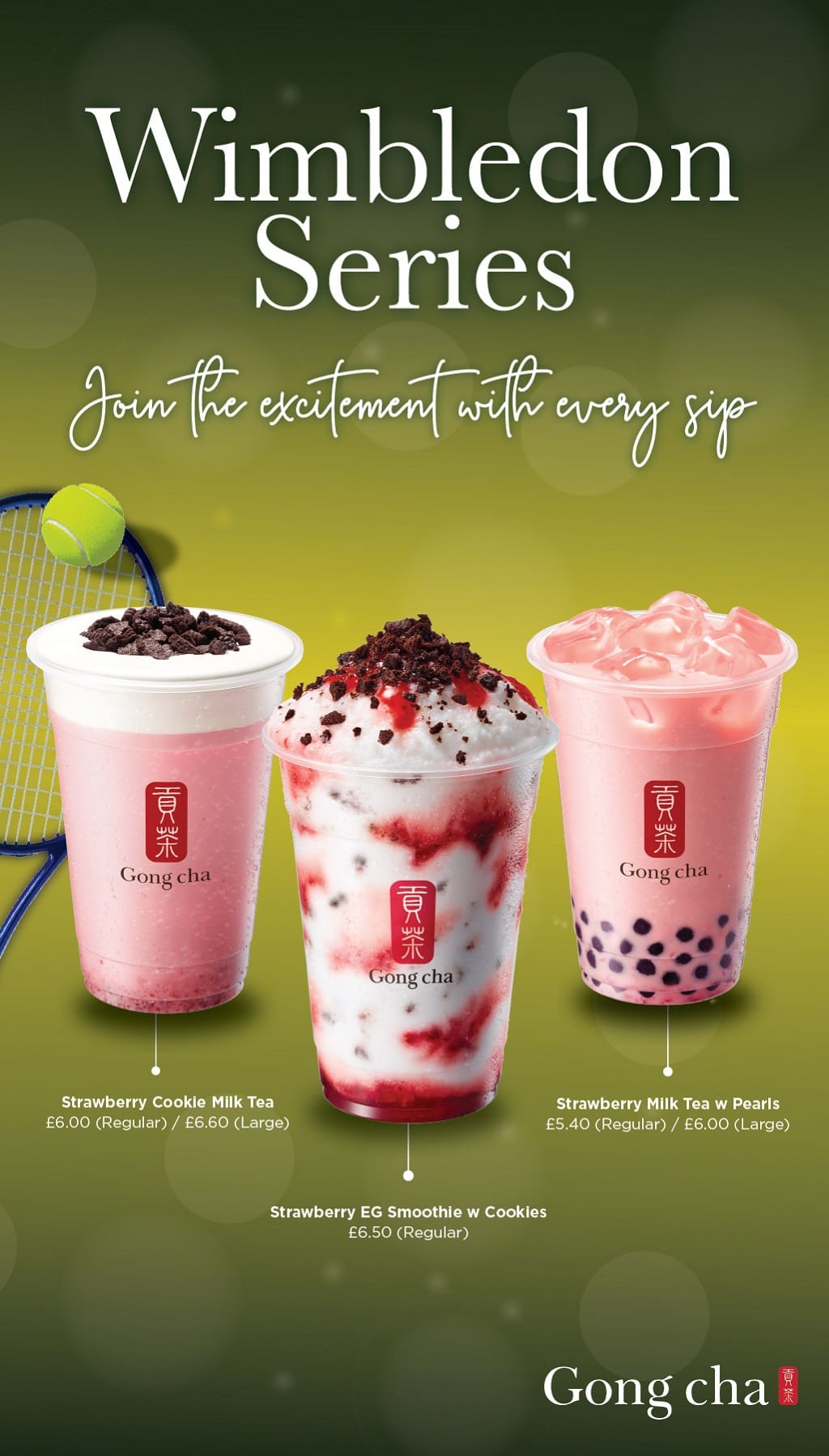 Gong cha Wimbledon Series!
28 August 2023
Wimbledon fever getting a hold of you?
Cookies & Cream are a Wimbledon staple – so Game, Set & Match, we've got the drinks for you!
Choose from:
Strawberry Cookie Milk Tea
Strawberry Earl Grey Smoothie w Cookies
Strawberry Milk Tea w Pearls
Get them before they are called out!