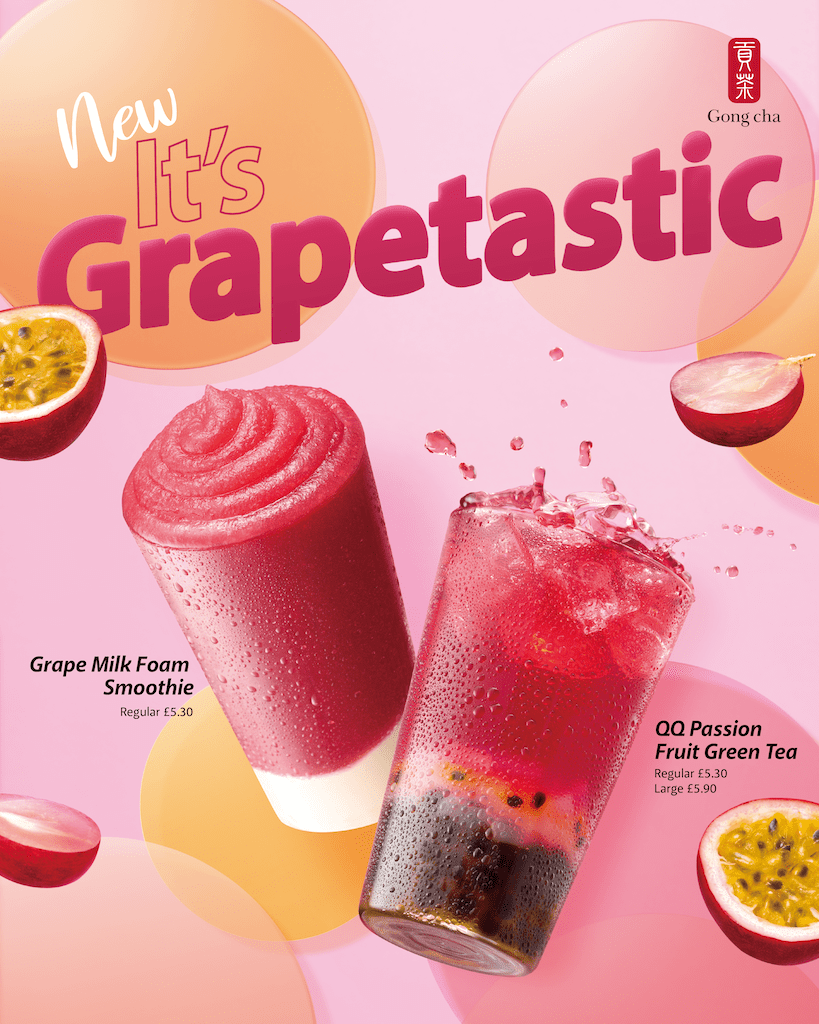 Gong cha Grapetastic Series!
28 August 2023
Love anything and everything grape? You've got the pick of the bunch with our brand new grape series!
As part of our grape-iest series yet, you can choose from
QQ Passionfruit Grape Green Tea
Milk Foam Grape Smoothie
Get 1 of your 5 a day in at Gong cha whilst stocks last!
#gongcha #gongchaengland #bubbletea #boba #newseries #grapeseries #grape #bubbletealover