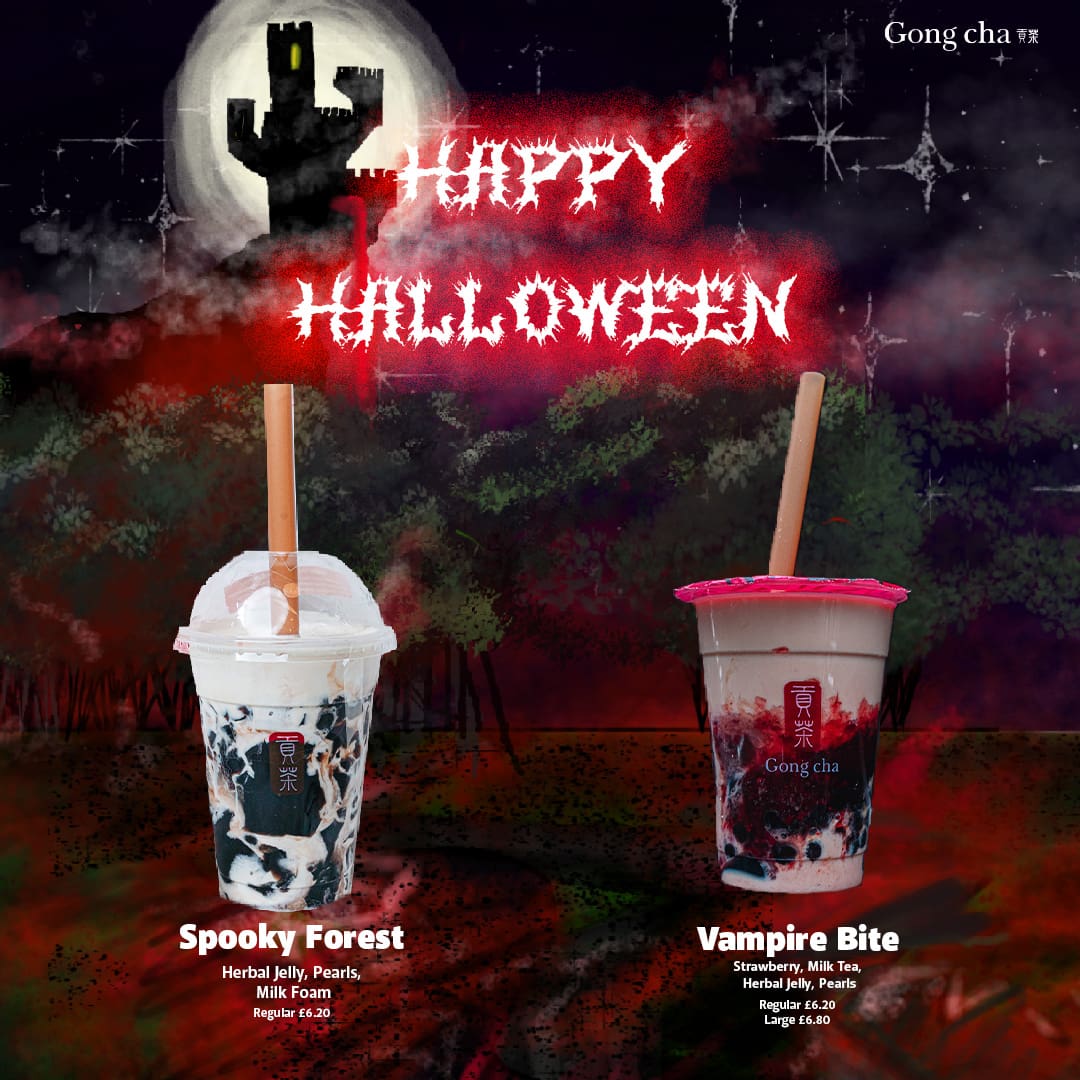 Happy Halloween!
16 October 2023
Bubble, bubble, toil and trouble. Spook-tea season is in full swing, and Gong cha is embracing all things scary and sweet with these two Halloween flavours!
Are you ready to get lost in our spooky forest with some herbal jelly?
Or are you more of a blood-sucker for a strawberry Vampire Bite?
Both flavours available at participating stores from 16OCT2023 to 31OCT2023.
*Outlets not participating – Gong cha Wilmslow Rd, Gong cha Oxford Rd and Gong cha Merrion Centre