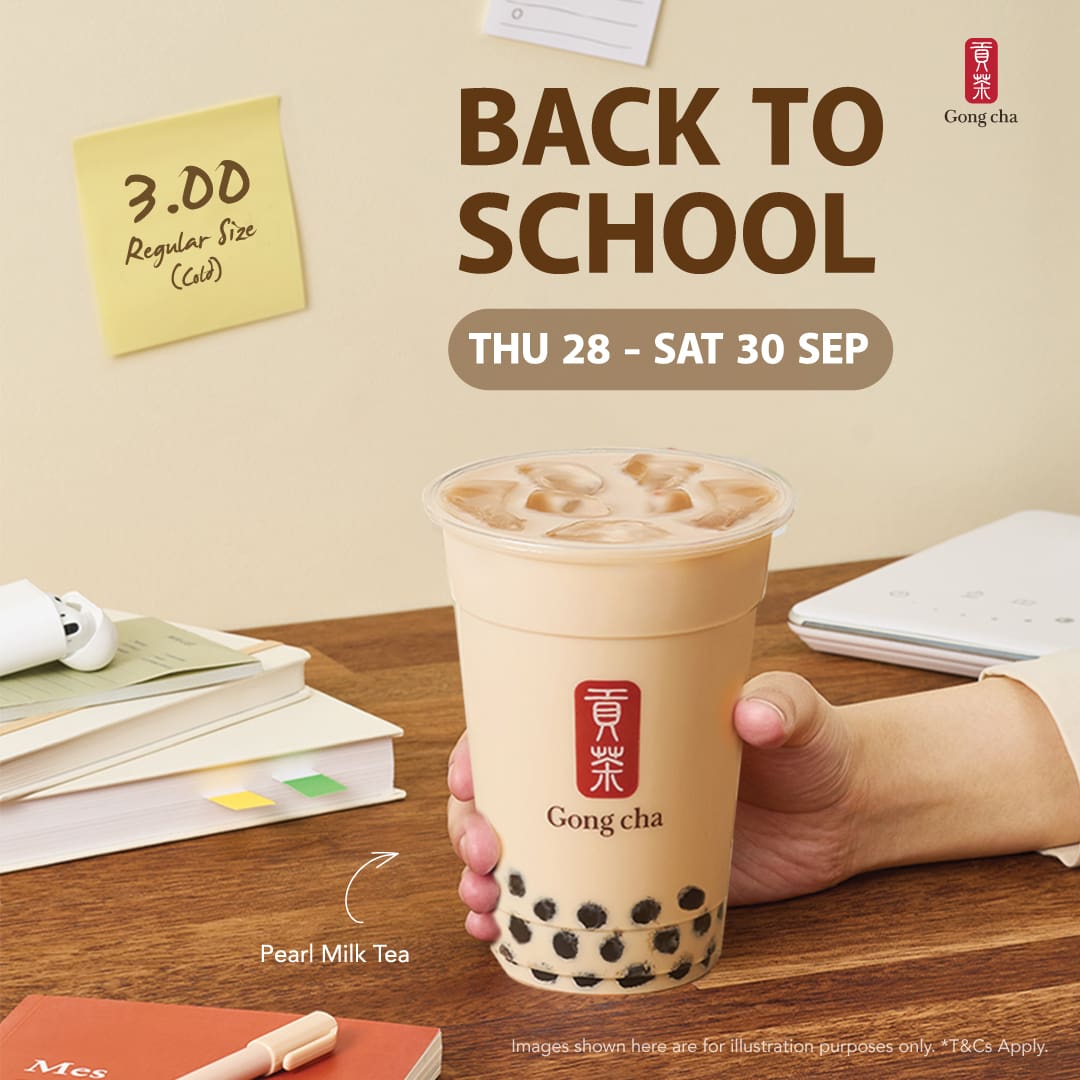 Back to School Promotion!
22 September 2023
We, at Gong cha, are ecstatic that the new academic year is beginning and we are happy to welcome students, both old and new, back. To celebrate this Back to School occasion, we will be running a promotion where a Regular Pearl Milk Tea will only cost £3.00!
All you have to do is show a valid student ID/card at the counter when ordering!
Start school the right way, with Gong cha this semester!